Counseling for Individuals & Couples
Relationships can be tough.  Sometimes you might be thinking, "Is it me?".  Perhaps you've googled searched how to change your life or save your marriage.  Maybe you've read every self help book you can get your hands on.   If you feel anxious, overwhelmed, sad and fatigued in your own life or in your relationship I can help.  This page is for people who want to focus on their relationships or just focus on themselves.  Continue scrolling until you find the information that fits for you!
Couples counseling
If you have found yourself on this part of the page, then your marriage is probably in trouble.  Perhaps you have tried marriage therapy before but just weren't ready to make changes.  Maybe your sex life is dried up and stagnant.  Whatever the case, you have made your way to Inner Strength counseling & recovery.
Investment in building a strong marriage can yield major happiness dividends. Let's help you 'fix your marriage' and rebuild a relationship that is happy and relaxed.
Learn How To Communicate
Most of us engage in communication every day. Most of us also know that communicating with others can be a difficult and frustrating experience. There are times when we mean well, but because of the way we say what we say, our message is misunderstood, with unintended and undesirable consequences.
If you are a couple in Neenah, Menasha, Oshkosh, Appleton and the Wisconsin Fox River Valley and could use help with communication call Dr. Terri today.
Learning How to Connect with Your Partner
The 5 Love Languages® has helped countless couples identify practical and powerful ways to express love, simply by using the appropriate love language. Many husbands and wives who had spent years struggling through marriages they thought were loveless discovered one or both spouses had long been showing love through messages that weren't getting through. By recognizing their different love languages, they witnessed the rebirth of the love they thought had been gone for good.
Dr. Terri uses some of the information from The 5 Love Languages to help you reconnect with your partner.  For Couples in Neenah, Menasha, Oshkosh, Appleton and the Wisconsin Fox River Valley who want to reconnect with your partner contact Inner Strength Counseling & Recovery.
Infidelity?  Moving on Together or Separately?
Trauma & Trust – the 2 biggies after an affair.  One of the biggest questions people ask after an affair has been discovered is about trust. The betrayed wants to know if they can ever simply relax, enjoy and trust their partner again without being threatened, feeling insecure and reliving the affair in their minds. Generally the one who betrayed is ready to move on and can't figure out how to help their partner do the same.  This is because an affair is a traumatic event.  Moving through the trauma is the ticket to the other side.  Using EMDR (see EMDR/trauma tab) to treat the trauma helps couples heal and move forward.  Trusting isn't easy, but it is difficult to trust without healing the trauma that causes emotional distress to re-emerge.
It is quite common that the hurt party shows up in the office unable to sleep at night, having feelings of depression or suffering anxiety and panic attacks.  Typically they may be prescribed an antidepressant for the first time in their life.  There is no doubt that affairs take an emotional toll on both parties.  We can work together to develop a natural way to overcome this stress and anxiety without using medication as a front line defense.  After all, you are the hurt party and now are suffering the emotional consequences.  Let's get you feeling better, naturally so you can then help save your marriage.
Dr. Sell realizes that rebuilding trust after an affair is no easy matter. One way to begin is to make a conscious decision to reframe your beliefs about what is possible in YOUR life and what you want for your experience.
Couples in Recovery
If one or the other or both of you are in recovery from alcohol or other addictions we would love to have you here!  Dr. Terri has specialized training in working with couples in recovery.  Traditionally therapists ask that you gain sobriety prior to coming into couples therapy.  However, Dr. Terri takes a new approach and works with couples in all levels of recovery.  This is cutting edge and works to keep marriages healthy and committed in all phases of recovery.
If you have decided that moving on together isn't in the cards for you.  Lets work together on how to say your goodbyes to the relationship in a way that isn't more damaging emotionally.
Are you a couple in the Neenah, Menasha, Oshkosh, Appleton or Fox River Valley Wisconsin area that wants to 'fix your marriage'?
Do you want to improve your marriage or relationship?    Call (920) 257-6923 or Email DrTerri@CardinalPointWI.com
Individual Counseling for Adults
Have you experienced an event in your life that is causing you significant distress? Are you having difficulty sleeping, concentrating and otherwise feeling stuck in the event? Do your relationships suffer due to feelings that are stuck in the past? Individual treatment can help.
Perhaps you have experienced a single trauma such as a car accident, a marital affair or multiple traumas such as child abuse that seem to be running your life. The time is now to stop suffering and start living! Trauma treatment can help free you from the events of the past and help you create a life worth celebrating.
Treating trauma is a specialty and it pops up more than you think. I am a certified Consultant in a trauma treatment process called Eye Movement Desensitization and Reprocessing or EMDR. Certification means I have gone beyond the basic training and received specialized supervision to provide this technique and can supervise other therapists as well.  There are very few certified EMDR consultants in Neenah, Menasha or Appleton WI.
 Who Does EMDR Help?
EMDR can be effective for anyone whose life has been impacted by a traumatic event. Teralyn will work with teens and adults whose traumatic experiences are preventing them from living the life they want.
Scientific research has established EMDR as effective for post traumatic stress. However, clinicians also have reported success using EMDR in treatment of the following conditions:
panic attacks
complicated grief
Anxiety
Depression
disturbing memories
phobias
pain disorders
eating disorders
performance anxiety
stress reduction
addictions
sexual and/or physical abuse
body dysmorphic disorders
What is EMDR?
Eye Movement Desensitization and Reprocessing (EMDR) is an approach that has been extensively researched and proven effective for the treatment of trauma. EMDR is a set of standardized protocols that incorporates the use of bilateral stimulation into therapy (eye movements). To date, EMDR has helped an estimated two million people of all ages relieve many types of psychological stress. Read EMDRIA's clinical definition of EMDR.
Combine EMDR with other Natural Ways to Feel Better!
EMDR is just one method to feeling better.  We combine natural ways to overcome stress, depression, anxiety and PTSD to name a few.  This is our specialty!  Many medications don't provide you with the relief you are seeking so it is important to take a look at what your body really needs and feed it!  Using simple lab tests we can pinpoint target which neurotransmitters are craving attention and which ones are needing to dial down.  What to get to the nitty gritty?  Consider genetic testing!  Then we use all natural vitamins, minerals and amino acids in a specific combination for you that really work.
If you are ready to redefine your life & your relationship, give me a call today at (920) 257-6923. Or click the scheduling link below and get started now
 Call (920) 257-6923 or Email DrTerri@CardinalPointWI.com
Click Here to Schedule and Appointment Today…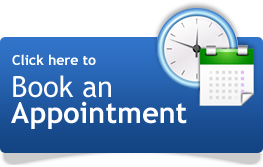 Or, Fill Out This Form and Dr. Terri Will Contact You!