There's Not Enough Coffee In The World To Give You The Energy You Need is There?
You are a busy woman juggling it all and then some!  You feel sluggish and tired all the time!  I get it! I think at one point I was up to an entire pot of coffee a day!  That's a lot of caffeine and I still had zero energy, couldn't focus and wanted to nap all the time.  Everything changed once I figured out that I was suffering from adrenal fatigue and neurotransmitter imbalance.  With a quick and easy lab test consisting of the collection of urine and saliva you will be on your way to more energy and focus, naturally!
If Your Tired During the Day But Can't Fall Asleep at Night… It Could Be Your Adrenals and Neurotransmitters
Are you totally stressed out?  Tired all the time?  Wait a minute!  You mean you might not just be depressed or anxious?  That's exactly what I mean!  This page is dedicated to those who have not only been struggling with depression, anxiety, panic attacks and ADHD but have also been struggling with how to fix it.  Because I had struggled for many years feeling sad, having zero energy, and even suffering from anxiety with panic attacks I know how you feel.  Modern prescriptions failed me due to severe side effects, weight gain, unhappiness, memory loss and even interrupted libido.  I had enough and I know you have too.  Guess what?  An antidepressant couldn't fix my adrenal fatigue and neurotransmitter imbalance and it can't fix yours either!
Do You Reach For Sugar to Get Energy?
This is also common with neurotransmitter imbalance and adrenal fatigue!  Reaching for sugar to get that 2pm boost is a pretty common indicator that something is wrong inside your body.  Your dopamine, serotonin or GABA levels might be off.  Your cortisol and melatonin might not be on point.  Reactive hypoglycemia is another key that there are problems.  If your blood sugar is out of balance, your body is under stress!  This hijacks your sleep, mood and your libido!
With Neurotransmitter Rejuvenation You Can Feel Better, Faster and For Good!
There was a misconception that the only way to feel better was to get a prescription.  After getting my PhD in Psychology specializing in addiction studies I vowed to learn more about how to help people naturally.  I began to study neuro-nutrients (brain food!).  I also looked at the most cutting edge ways to measure just what neurotransmitters in the brain we needed to rebalance and how our adrenals are functioning.  Guess what?  You can overcome stress, anxiety, depression, ADHD and more naturally!
Targeted Nutrients, Nutrition and Brain Food is the Best Prescription.
Ok…what's next?  So you got your lab reports back and now what?  Now is where the fun begins!  We get to work on changing some things about your life that will positively influence your neurotransmitter levels today.  From nutrition to stress reduction we've got you covered with brain health coaching.
Getting Off Your Medication Can Actually Happen!
If you want off your medication…..After getting information from lab testing, we can target your neurotransmitter imbalances quickly and naturally.  Most people feel better within a couple of weeks! Due to the ability to pinpoint neurotransmitters, I have helped many people slowly taper off their medications (with their doctor's support too).  If you have been on medication or don't want to ever be on medication this is a great option for you (or for your kiddo).
I use the highest quality vitamins, minerals and amino acids that I could find and have brought them straight to you!   Whether you want to get off your antidepressant or avoid prescription psychiatric medication you have come to the right place! Please do not wait another day to feel better.
Call (920) 257-6923 or Email DrTerri@CardinalPointWI.com for a FREE consultation
Click Here to Schedule an Appointment Today!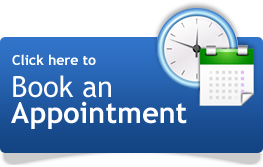 Or, Fill Out this Form and Dr. Terri Will Contact You
*These statements have not been evaluated by the Food and Drug Administration. These products are not intended to diagnose, treat, cure, or prevent any disease. We are not Medical Doctors. This information is for educational purposes only. Please consult with your physician.