It's Time To Get To The Root of The Problem and Feel Great Again!
You're busier than you ever thought.  You have just enough energy to get you through the day, but you crash and burn every night.  You've been struggling for a while now.
Your worry and fatigue get the best of you just about every day. You've possibly been prescribed a number of different anti-depressants or anti-anxiety medications and nothing changes.  Worse yet, you feel your kid is a medication guinea pig, trying everything under the sun, but nothing works.  I created this practice to help people like you feel better, faster and without medication.  Does this mean I'm anti-medication?  Nope!  It just means that there are other ways to feel better too!
I struggled for the longest time trying to figure out why my clients kept coming to me and becoming sicker and sicker.  No matter the medication, they just felt like sh!t all the time.  Back then I was only practicing as a therapist and realized that talk is cheap and cannot solve deep seated physiological problems.  So I went on a mission to change that!   If you don't live in Wisconsin, don't worry!  I can bring you the same healing nationwide via the internet or on the phone (except NY).
Functional Psychology….Yes, It's a Thing
You've probably heard about functional medicine.  Functional medicine is treatment that focus on optimal functioning of the body and its organs, usually involving systems of holistic or alternative medicine.  Well, I've coined the term functional psychology because I use holistic and alternative psychology practices (looking at neurotransmitters, adrenal function & Genetic testing) and combine it with a deep knowledge and professional practice of psychology and addiction.  I pick up where most places leave off or don't have the skills to tread.
Get to the Bottom of Why You Feel the Way You Do With Neurotransmitter, Adrenal & Genetic Testing.
I stIarted this journey of functional psychology by studying neurotransmitters.  This lead me down the proverbial rabbit hole of holistic care.  I landed squarely on genetic testing.  I think I've actually found the bottom of the ice berg with genes.  So I began to study how genes behave and what that means for people.  Wholly crap!  I've hit the jack pot!   Before you move forward I encourage you to take a look at my pages on neurotransmitters and on genes.  It will help you understand just how easy it is to learn about what is going on inside of you.
We can do any or all testing that I have available.  Why would you want to do that?  Well….we can influence neurotransmitters readily with amino acids and nutrients.  However it takes a little longer to influence the behavior of your genes.  So…if we have a full picture of what's going on we can dive right in and take charge of your life again.  The direction you want to take is clearly up to you, but if you've been struggling for this long….the choice is pretty clear.
Then What?
Now that we know where to start we can develop a plan of options.  I use a broad range of natural solutions including nutrient supplementation, amino acids and essential oils.  We can also work together to improve your lifestyle finding chemical free solutions for living that will also keep you feeling better for the long term.
Call (920) 257-6923 or Email DrTerri@CardinalPointWI.com
Click Here To Schedule an Appointment Today….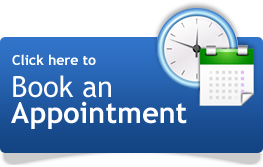 Or, fill Out This Form and Dr. Terri Will Get Back to You!
*These statements have not been evaluated by the Food and Drug Administration. These products are not intended to diagnose, treat, cure, or prevent any disease. We are not Medical Doctors. This information is for educational purposes only. Please consult with your physician.