Take Charge Of Your Life With Coaching
I know that you are so tired that you can barely do one more thing.  You've put your life, your health and happiness on the back burner and have focused on everyone else for the last time.  It's "You Time" Girl and you've come to the right place!  See…I'm like you!  I've juggled 3 kids, jobs a husband and a household…and happened to get my PhD right in the middle of it all just to find myself stressed out to the max!  But…I've learned a few trick (i.e. strategies) that have help to put me back into the driver's seat of my life and I can help you too!
Ready for your first assignment?  Go ahead get out that paper and pen right here, right now.  It's your first life coaching assignment and your first step to change.  If you had a magic wand and could change one thing in your life right now what would it be.  Imagine yourself waking up in the morning and that 'thing' is different.  How would you feel?  Better or worse?  See,  we need to figure out what the struggle is and then work to fix it.  Sometimes life is the problem, not mental health, not trauma, but life.  Whether it's setting firm boundaries with people or stepping into your own confidence, life coaching can help.  Life Coaching is an amazing way to maintain accountability, get faster results and can be pretty intensive if you want it to be.
 You Absolutely Can Have It All!
Oh wait…having it all has caused the problems!  But what does having it all mean to you? It's a pretty important question and one that can be kind of tough to answer.  Do you want more success in business, as a parent?  Do you want to find your truth or true calling?  As a life coach I position myself so that I can help you far differently that as a therapist.  Together we can set goals and remove those pesky barriers (that you might have put in place on your own) so you can reach your true potential.
What If I Have a Mental Health Issue Can I Still Do Life Coaching?
Of course!  I can also help you work on resolving the mental health issue with brain health coaching.  You got that right….changing your brain changes your emotions!  I've got you covered there too!  We can work with essential oils, neuronutrients and even do some lab testing to pin point the problem so we can actually solve it!  Mental Health Issues don't preclude you from using life coaches.  In fact, a life coach can pick up where your therapist leaves off.  Win! Win! if you ask me.
Get Super Focused Through Coaching
The focus of a life coach is to help you honor your true self.  I can help you do that in many ways.  But first let's take a look at what a life coach can help you with.
Uncover personal barriers to success
Reduce feelings of grief and sadness
Become more mindful
Decrease overwhelm
Tackle that big project you've been procrastinating
Relief anxious feeling and panic
Understand your life purpose (or at least get you going in that direction)
Get rid of mom guilt
Help you stop enabling other's bad behavior
Optimize your health
Find Clarity in Your Relationship
Parenting
Recovery from Alcohol or other Drugs
and way, way more!
Are You Ready To Live Your Life Without Feeling Stuck?
Click Below and Schedule Your Appointment with me!  The best news…I can coach you from anywhere in the United States!  Don't wait another day to get started!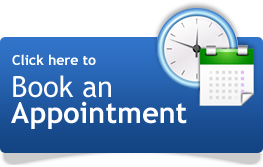 Or, Fill Out this Form and Dr. Terri Will Contact You