A little about me…..
Over Twenty years ago I married the person that I loved and became a step-mom in one day! I've always wanted to be married & I was so happy to have a new family. I quickly realized that I was completely unprepared for this! All the ins and outs of step-parenting made me feel exhausted & confused. We then had 2 more children and I had to figure things out fast!  I know the step-parent struggle and parenting struggles. My training and education as well as my life experiences have taught me that it doesn't have to be hard! We can make it easier!
I learned that becoming in control of my own life was about uncovering my own strengths and creating an action plan.  As with you, my life journey has been filled with twists and turns and I am also in a constant state of growth and development.
I Help Exhausted, Stressed Out Women Who Juggle It All (and then some!) Tackle Mental Health Problems…Naturally!
In another twist, a few years ago I fell in love with holistic mental health and addiction treatment.  You will find me continuously learning about how the body can heal itself through proper nutrient and neuro-nutrient therapy.  I now practice what I like to call 'Functional Psychology'.  I can take a deep dive into your genetic code, neurotransmitter levels and adrenal function.  We can combine this with therapy or just coaching.
What I have done as a counselor & functional psychology pro….
Over the past 20 years I have worked with families, and have helped people to strengthen and develop better relationships, as an individual or as a couple. I also worked for over a decade as a counselor. I've had great success facilitating change and deeper personal understanding with clients of all ages.  My focus as a counselor is on helping my clients effectively tackle the challenges of their lives using an approach of practical feedback, compassion and personal awareness.
My approach as a functional psychology pro is understanding the physiology of what is happening in your brain.  It's pretty complicated and deserves thorough testing for understanding.  I believe I am changing how people who struggle with mental health issues view themselves and view the help that is available to them.
For those who are interested, here are my credentials
I also have achieved the following credentials:
PhD. Psychology with and Addictions Studies Focus
M.S. Counseling Psychology
National Board Certified Counselor
Wisconsin Licensed Professional Counselor
Wisconsin Clinical Substance Abuse Counselor
EMDR Certified Trauma Therapist & EMDR Consultant
Graduate of the Institute of Transformational Nutrition
Certified Mental Health and Addiction Nutrition Coach
In addition to being a counselor and functional psychology pro, I am also recognized as a Master Level Trainer in Early Childhood Education.  I teach psychology and early childhood courses at several colleges and Universities.   I regularly use this knowledge to help with parenting concerns.
I'd love to hear how I can help you make your relationships better, give me a call today
(920) 257-6923 or BOOK NOW
 Click Here to Schedule an Appointment Today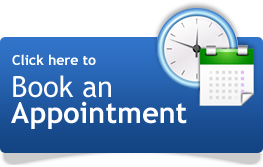 Or, Fill Out This Form and Dr. Terri Will Get Back To You!
*These statements have not been evaluated by the Food and Drug Administration. These products are not intended to diagnose, treat, cure, or prevent any disease. We are not Medical Doctors. This information is for educational purposes only. Please consult with your physician.